CLASS DESCRIPTION: This is a 3 hour class.
This class is an introduction to the basic art of frosting and decorating a cake. If you have always wanted to learn to decorate a cake, then this class is for YOU. If you have been making cakes and want to brush up on your skills, then this is the class for YOU.
Students will learn the skills to properly fill, torte and frost a cake. Students will practice basic borders and decorative piping.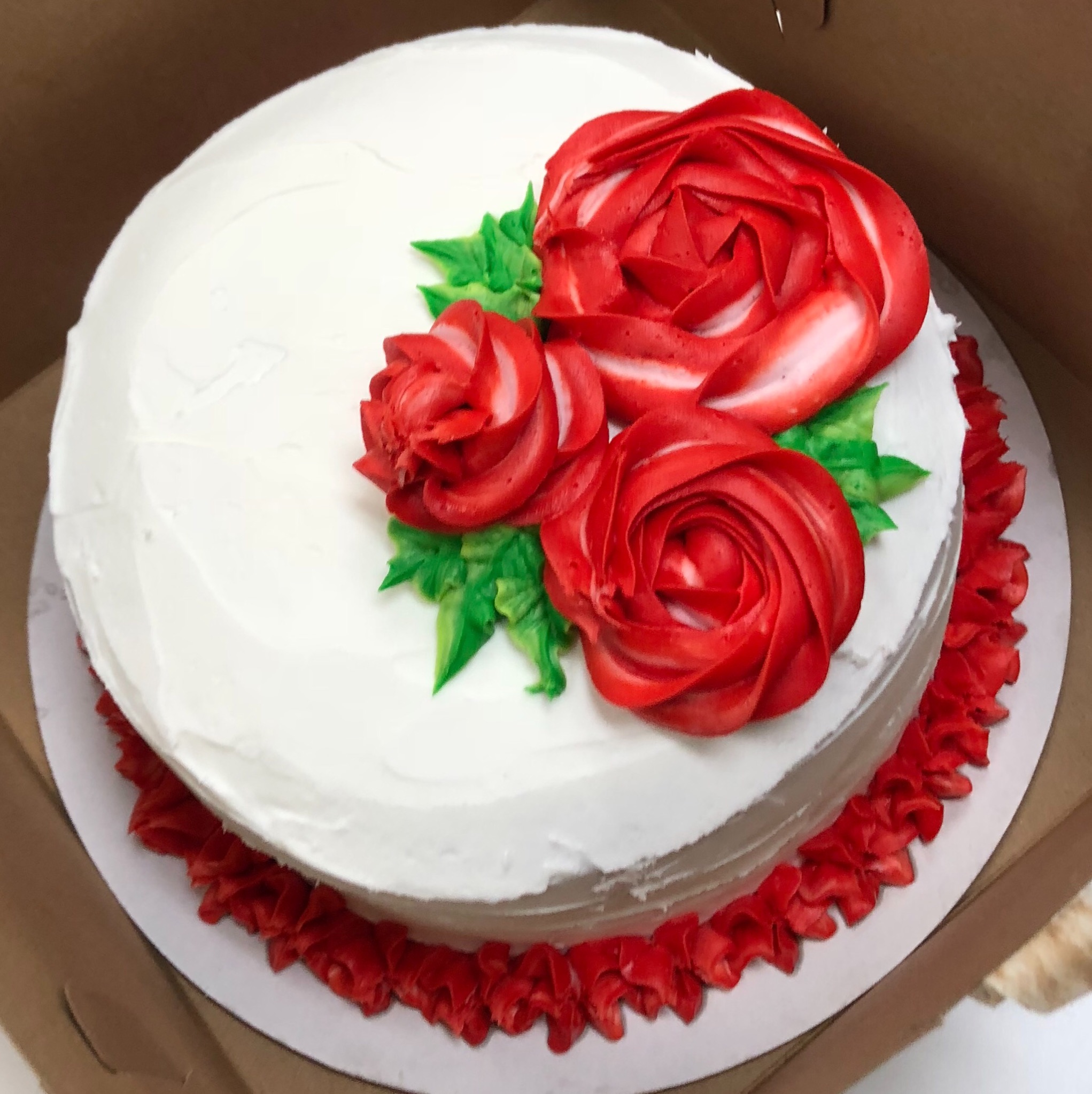 Students will learn how to prepare a cake for frosting, color frosting, fill and properly hold a piping bag. Students will learn border and piping techniques and making decorations such as flowers and writing.
Students will learn best practices for making buttercream and to successfully baking a cake. We will explore buttercream and cake recipes. Learn how to prepare cake pans and tips on time, temperature and freezing cakes.
The techniques learned will be used to finish a 8' layer cake that each student will take home.
COST: $65 - ALL SUPPLIES INCLUDED
Beverages are allowed.
CLASS LOCATION: Niche Creative Studio 4706 Common St, LAKE CHARLES, LA